There are several steps along the way to take to make sure that you are heading down the right path and you need an experienced agent that can coach, lead and guide you every step in this simple but complicated process
WHO YOU WORK WITH MATTERS!
When you decide to sell in todays changing real estate market, who you work with really does matter. It can and will be the difference of making the most amount of profit on the sale of your property along with the terms that come with that price, beyond that is we do it in a way that will afford you the least amount of inconvenience. Price is key, terms will change the dynamics and convenience, well that just makes it less stressful, we know you have enough of that and limit that in our next transaction together.
HOW DO YOU DETERMINE MY PROPERTIES VALUE?
There are hundreds of factors that we take into consideration when estimating your home's value, and no two reports are the same. We first take a look at your address. This allows us to see how much neighboring homes have sold for, the desirability of the neighborhood you live in, the unique features of your home and the surrounding geographical area, and many more factors. After we have an understanding of your property, we then take a deep dive into the research, including checking the condition of your home, and taking into consideration any updates you have made that could make it worth more or sell faster. All of this is done by an actual, live agent to give you the best possible and realistic actual selling price based on our research and experience before actually listing the home.
We do offer an automated basic value for you to see if you are in the ballpark, but that value report is run on an algorithm, and this information is very generic like many other of these third-party websites. Here is a disclaimer from one of the sites: "We encourage buyers, sellers, and homeowners to supplement Zillow's information by doing other research such as getting a comparative market analysis (CMA) from a real estate agent."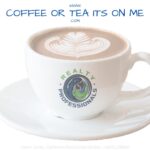 GREAT MARKETING SELLS HOMES
We provide a comprehensive digital marketing strategy to sell your home. Our approach includes target marketing, re-targeting online marketing, email marketing, content marketing, and multiple forms of personalized outreach.
LET'S WORK TOGETHER
We provide a comprehensive digital marketing strategy to sell your property. Our approach includes targeting and re-targeting online advertising, email marketing, content marketing, and personalized in-person outreach. For more information click here to see our full Marketing. (link: Resources / Marketing)
Kevin Jones and Realty Professionals is synonymous with the Central Coast real estate market, where Kevin's well-established reputation and unmatched market knowledge have made him a front-runner in the industry. Call Kevin Jones today and let's get you moving! 805.473.0300
And always remember … it's never too late to buy and sell great real estate!
Video Series:
Step One
Find a Realtor

Step Two
Develop a pricing strategy

Step Three
Customize a marketing plan

Step Four
Prepare your home for sale

Step Five
List your home for sale

Step Six
Showings and Offers

Step Seven
Contracts and Negotiation

Step Eight
While in Escrow

Step Nine
Prepare for closing

Step Ten
Moving

For more information call Kevin Jones today 805-473-0300