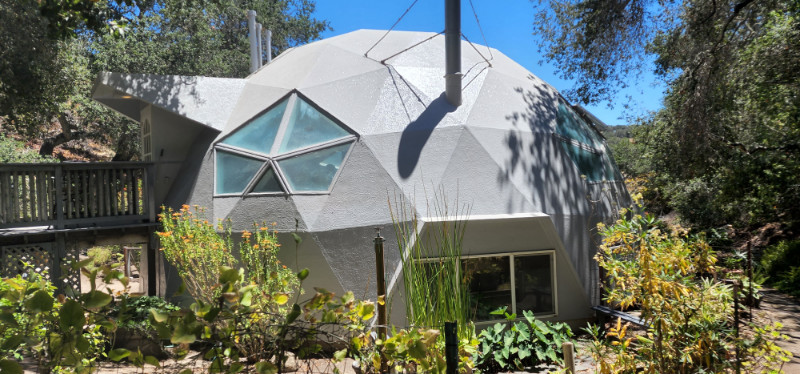 Arroyo Grande
ABOUT
Welcome to Arroyo Grande or as locals call it AG, a coastal community of great diversity and opportunity in real estate, culture, and lifestyle. You have the Halcyon area closer to the beach with homes and agriculture, the Mesa with golf courses, gated communities, farms, and spectacular views of the coastline from Avila Beach to Guadalupe. Huasna Valley has the warmest and coolest weather of the areas to the east. Edna Valley by San Luis Obispo and the airport, there are other areas of the flats bordering Grover Beach that are more suburban-style living, there are lots of areas on the hillside with spectacular hill, mountain, and ocean views.
HISTORY
Arroyo Grande is rich with history from the Chumash to being a cowboy and outlaw area that includes historical buildings like in the Village that many of which were Saloons and had a wooden jail that wasn't good at holding the prisoners until the built a concrete jail up on the hill just above branch street and offers a park and picnic table to enjoy a lunch with an ocean view at Hoosegow park. Jeopardy question: A small town on the Central Coast of California means deep gully in Spanish a word followed by Grande.
GEOGRAPHY
Arroyo Grande offers flat, rolling hills and steeper parcels further back in county land. Many of the developments, such as Rancho Grande offers fine homes where many of them offer an ocean view. Being as close as a mile from the ocean the climate in town is mild and gradually changes as you move farther inland.
CLIMATE
The interesting thing about AG is how many areas and microclimates there are for the area, while Arroyo Grande is less known outside the area than cities like Pismo Beach, it has the most to offer in diversity to the homeowner. You can be in one part of AG like near Halcyon and it can be 60 degrees and in another, that is over 100 degrees out in Huasna Valley.
DEMOGRAPHICS
Arroyo Grande has a lot to offer as a city with both city and county land, shopping like our historic downtown Village that spans just a few short blocks but is packed with exciting things to do and roosters that roam freely. Many events and festivals happen in the village and around town that will keep you busy plus the historic aspect of the town can keep you learning for years! There is a small park in the village that has an old one-cell jail from 100 years ago as the village used to be mainly saloons. AG has Lopez Lake which is both a source of water for the community and a recreational resource with a campground and water park.
Schools and District are a part of the Lucia Mar Unified School district www.luciamarschools.org  (We want these links to open in a window without leaving the page, thank you) Lucia Mar Unified School District. Located along the California Central Coast between Santa Maria and San Luis Obispo, Lucia Mar is the largest school district in San Luis Obispo County.
ECONOMY
Arroyo Grande has a diverse commercial investment in the community from a large industrial area to the south off Sheridan. The main artery being Grand Ave has multiple commercial businesses that also leads into the village a historical part of the town that back in the days was primarily saloons and a jail. Larger retailers and big box are off Branch Street that also leads into the Village.
CULTURE/LIFESTYLE
The lifestyle here in AG is spectacular, being a part of the 5 Cities there is always something to do, the ocean is incredibly close, lots of restaurants and shops, and the people are so friendly. Arroyo Grande has the only High School in the 5 Cities area and it is surrounded by farms, named appropriately Arroyo Grande High School  www.aghseagles.org  a part of the Lucia Mar School District.
THINGS TO DO
There are endless things to do in Arroyo Grande and the surrounding cities, from hiking, biking, horseback riding, boating and other watersports at Lopez lake, Water park, events in the village, there is virtually something every weekend of the year.
EVENTS
Arroyo Grande and the surrounding cities have virtually non-stop events throughout the year, the cities farmers market is on Saturday afternoon in the Village, movie nights, concerts in the park, Halloween in the village, Harvest Festival, Strawberry Festival and much more!
REAL ESTATE
Arroyo Grande has the largest Industrial area of the 5 Cities in a condensed area up on the Mesa, where there are junk yards, RV storage, Self-Storage, manufacturing, and body shops primarily. The commercial real estate aspect of Arroyo Grande is Big Box, restaurants, offices, and retail as the largest part of the makeup. Plenty of great opportunities to purchase and invest.  Expectations of pricing, single-family homes start over $500,000 and the larger farms and estates can be well over $2,000,000 depending on what you are looking for.
SERVICES
Governed by a seven-member Board of Education, Lucia Mar proudly educates more than 10,000 students who attend Lucia Mar's eleven elementary schools, three middle schools, three comprehensive high schools, one continuation high school, one independent student study school, and one adult education program. Ongoing partnerships with community colleges, state universities, and local businesses also provide an important role in educational improvement.
The Lucia Mar Unified School District covers 550 square miles and serves the adjoining communities of Arroyo Grande, Grover Beach, Nipomo, Oceano, Pismo Beach, and Shell Beach. the majority of the area of AG is County land  www.slocounty.ca.gov   with a small portion of homes actually on City services  www.arroyogrande.org. The big difference between City vs. County is permits for building and services like police in County is Sheriff  www.slosheriff.org  vs. City of Arroyo Grande Police Department www.agpd.org. Most of the County properties are larger in land size and range from 10,000 square foot lots to hundreds of acres.
LANDMARKS
Arroyo Grande has several landmarks, many if which are known by locals and are not always in plain sight to visitors but available to see and visit easily like the Jail in the village, Camp Arroyo Grande, Walmart shopping center with amazing ocean views and an In-n-Out burger that has ocean views while in the drive thru.