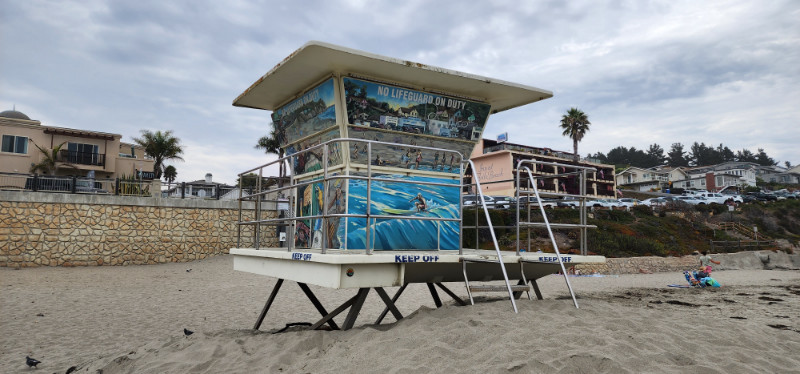 Avila Beach
ABOUT
Avila Beach is a quaint beach community just north of Pismo Beach. Avila is a southern-facing beach that has more sunny days that other local beaches due to its unique micro-climate.
HISTORY
Avila Beach went through a revitalization starting in the 1990s due to the Unical soil contamination from their tanks on the hill.  Now a robust and updated downtown has spurred a massive residential building and growth of million-dollar-plus homes.
GEOGRAPHY
Approximately7 miles south of San Luis Obispo (SLO), Avila Beach offers a small flat downtown area, hillside, and canyon communities with one main road Avila Beach drive leading into the town from the 101 freeway.  Avila Beach is about a half mile long with 3 piers.
CLIMATE
Being a Southern-facing beach and only 6 square miles the climate is fairly consistent within the town, but in certain areas does have a pocket or two of micro-climates.  For the most part, the weather is 65-70 degrees much of the year.
DEMOGRAPHICS
With approximately 2,000 residents Avila is a small beach town.
ECONOMY 
Avila Beach has a small commercial area with restaurants, shops, and hotels with 3 piers.  Much of the revenue is from tourism and vacation homeowners.
CULTURE / LIFESTYLE
Avila Beach is an updated small community tucked away from the hustle and bustle of daily life with a tone of newer construction both commercial and residential.
THINGS TO DO
There are always activities in town and great things to do in, near the water and beach like stand-up paddle boarding (SUP) and kayaking.  Avila offers one of the calmest ocean waters in the county, perfect for learning to ocean kayak or SUP.  There are great events like the macaroni and cheese festival!
REAL ESTATE
A small beachside community that has a lot of newer construction prices ranging from $900,000 to $4,000,000 for a single-family home.
SERVICES
Avila Beach is an unincorporated town and has Avila Beach Community Services District (ABCSD), SLO Sheriff for police, and the Fire department contracted out to Cal Fire.
LANDMARKS
Avila Beach has 3 piers, the only beach on the Central Coast with more than one, a traditional tourist pier, a working pier for Cal Poly, and a public access working/fishing pier with restaurants, shops, and parking on the pier. Avila also has a lighthouse that dates back to 1890.