BUYING A HOME
Buying a home is for most the largest purchase we may make in our lifetime and it does not have to be a stressful process, actually, it should be the most exciting time and purchase in your life! That is our goal here at Realty Professionals, our local team will help coach, lead and guide you through the process, every step of the way, finding that property that best fits your goals, commitments and lifestyle while making it fun, exciting, and educating along the way.
To request a free market update on your desired neighborhoods, click here
We can set up a 15-minute in-person or virtual, no-obligation Buyer Consultation to learn more about your buying criteria and explain any and all of the buying processes over a cup of coffee or tea click here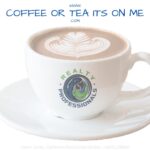 RELOCATING TO OR FROM OUR AREA
Whether you are moving across the globe or a few miles away to or from our area Kevin Jones has a global network of over 7,200 agents and brokers most of which he has met and interacted with in person over the past 30 years.
THE RIGHT AGENT
Whether this is your first real estate purchase or your tenth, who you work with matters! Not all agents and brokers work the same or have the same expertise and training. This choice will determine not only the price you pay, and the terms you get but also the service and memories you will have long term.
HOME BUYING VIDEO SERIES
As a service to our clients, we have created an educational video series with short clips on some of the steps of buying a home. When you work with Kevin Jones and the Realty Professionals team you will get short 2 -3-minute tutorials all along the way of your process in your email tailored to your transaction and needs.
Step One
Find a Realtor

Step Two
Access your credit and finances
Step Three
Qualify for a mortgage
Step Four
Determine your wants and needs
Step Five
Search for the perfect home
Step Six
Make an offer
Step Seven
Arrange for a home inspection
Step Eight
Get your mortgage approved
Step Nine
Prepare for closing
Step Ten
Moving